[OPT] Organize. Prioritize. Try.
August 30, 2018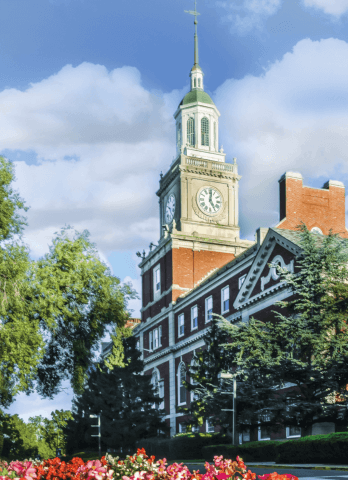 Hi, my name is Odaine Green, and I am a Spring 2018 graduate of Howard University. I hail from a little island with a bold presence. Born and raised in Kingston, Jamaica (St. Andrew* to be completely accurate, as many yaadies have eagerly pointed out), I learnt from a tender age that education will invariably be the key to any success I hope to achieve in my life. Like many Caribbean parents, my mother and father believed that schoolwork came first (aside from any assigned household chores, of course). Both coming from humble beginnings, my parents strived to ensure that I had every opportunity (within their means) to do well in school, and could live a better life than they did. Thus, I recited my ABCs to my mother while she washed our clothes on Saturday mornings, studied my loyal dictionary (to sound smart) when I felt like reading, and relentlessly disagreed with every nonsensical opinion an adult would spew as soon as I learnt how to correctly use the "big words". Naturally introverted and a tad competitive, the classroom became my safe-haven: a place where I could shine without having to say much. In basic school (kindergarten) I was selected as the class valedictorian, but luckily cried my way out of giving the speech. In primary (elementary) school, I performed well enough to earn a place in one of the top high schools in the Caribbean. And, in high school, surrounded by other brilliant minds and a newfound wisdom that you can work hard without comparing yourself to others, scored well on the SATs to earn a full-scholarship to Howard University.
I say all of this not to be a braggart, but to underscore how much I valued my parents' lessons. I did well in school because their values became mine, and the last persons I wanted to disappoint (not including myself) were the two strongest persons I knew. However, as my mother always said, "all work and no play mek Jack a dull boy." Balance was a central part of their lessons. Aside from 'work time', I was given a great deal of freedom to exercise my youthful imagination, and utilize my other talents. Thus, my childhood was also filled with fond memories of playing games with friends, taking family trips to the beach, and having numerous summer adventures at my grandmother's house in rural St. Andrew. In my teenage years, outdoor adventures turned to spending countless hours browsing the internet, hanging out with friends, and occasionally partying. One could say that I could have utilized my time better; however, these breaks from the pressures of school maintained my sanity, and granted me the reprieve I needed to re-energize myself to do more and be greater.
I will be the first to say that I was not an extraordinary child. In fact, I know that if I had worked harder and was more confident, I could have earned many more accolades. However, I do not spend my time regretting what I cannot change, and certainly will not downplay what I have accomplished thus far. I graduated college with a 4.0 GPA, no student loan debt, and a job secured in my preferred career field. To say that I am not blessed would be a great disservice to all the family members and friends who have stuck by side, and encouraged me to maximize my potential. What I will recognize though, is room for growth—room to do more, and be greater. After all, there is a fine line between giving your all and becoming complacent.
For little under 3 years I have worked in college admissions, and have heard the remarkable stories of applicants across the United States and throughout the world. I have been touched by their journeys, and inspired by their bravery and zeal to utilize college to catalyze positive change in their lives. Bearing this in mind, I want to give key admission tips and insights, so that you too can accomplish your goals. My posts will recount my experiences, as well as those of my friends and family. Moreover, given all that I have experienced through my college journey and work in the field, I want to ensure that I provide my outlook on what is most important throughout the process, and to be a voice of reasoning, guidance, and (possibly) a source of motivation. I do not believe in recounting a false story or exaggerating/downplaying elements of your experience. Thus, what I hope that you will get at the end of each post is that despite all the obstacles or feelings of giving up, these are the tools you can use to reach your goals; and, most importantly, you can do anything that you set your mind to. In the end, I hope that you will realize that while there may be many moments of disappointment in your life, there is never just one route to achieving your goals. In the face of adversity, I hope you all will thrive or learn when to take a break and then start again.
Finally, yes, I borrowed the acronym OPT (optional practical training), as my international students would know. However, unlike the transient nature of OPT the government grants, I hope you will utilize OPT in your lives to organize, prioritize, and try to make a lasting change. I do not expect things to change overnight; however, with a lot of hard work and a little time, I am sure your efforts will be well worth it. Allow me to join your journey, as we help each other become the best versions of ourselves.
Categories
Staff Blogs